Laluna90

Memeber

Posts

: 1449


Join date

: 2016-03-16


Age

: 30

on Fri Mar 18, 2016 10:14 pm
| + Basic Information + |
• First Name: Miaka
• Surname: Sekai
• Nickname: None
- Type: Demon
- Appearance: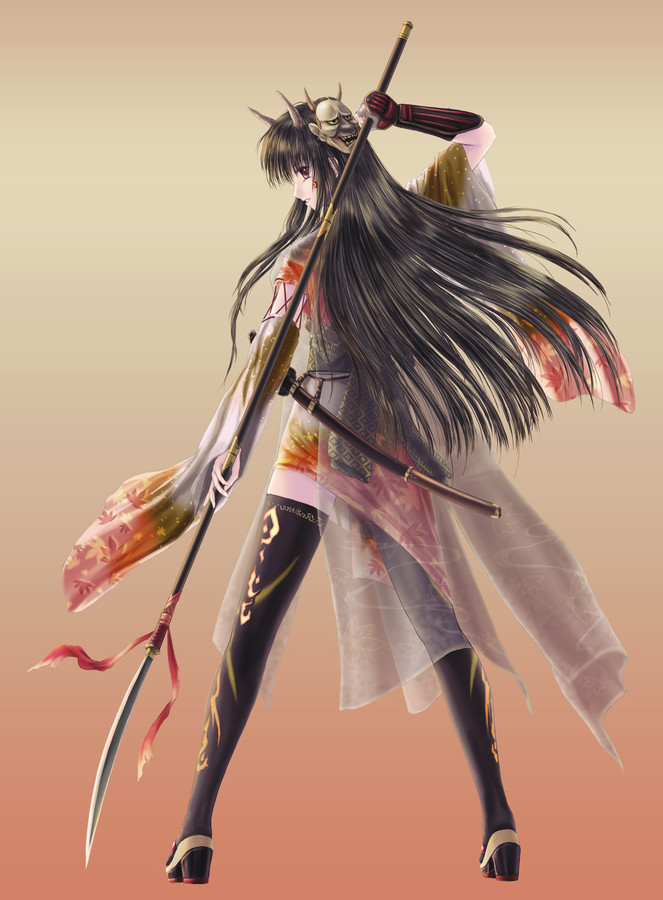 ((Ignore the horns on her head))
• Titles: Lady Miaka Sekai
• Family:
- Father: Lord Sekai
- Mother: Deceased
- Brothers:none
- Sisters: none
• Personality: Quite, studious, noble and loyal to her cause
• Quote:
| + Physical Description + |
• Age: N/A
• Gender: Female
• Birthday: March 26
• Blood type: Unknown
• Height: 5' 5"
• Weight: 120
• Eye Color: hazel
• Hair Color:black
• Misc. Features: Two thin golden lines pulling from her eyes, the bottom line curling into her cheeks
-
• Birth Location: Sekai Palace
• Ambition: To be able to lead her people into an age of peace and prosperity
• Occupation: Lady and warrior
| + Equipment + |
• Melee Weapon(s):
- Sword and Yari
• Armor/Cloths:
- refer to image
• Items:
-
- Abilities –
• Skills: •
-
Basic hand to hand combat and kung fu.
Mellee weapons training and mastery.
Magic in combat that specializes in elemental based attacks
| + History + |
- Miaka was born under sad circumstances, her mother died in her birth and was raised by her father. She grew to study magic and excelled in combative elemental magic similar to her mothers. When her training took to weapons and hand to hand, she became one of the best on her father soils era and followed him into many battles. When it was time she inherited her mothers Sword, a simple defensive weapon, and her Yari. A powerful weapon known as Eien no Hamoni (eternal harmony) made from the bone of demon born of darkness and Chaos with the power to to either bring light and create darkness.

Permissions in this forum:
You
cannot
reply to topics in this forum